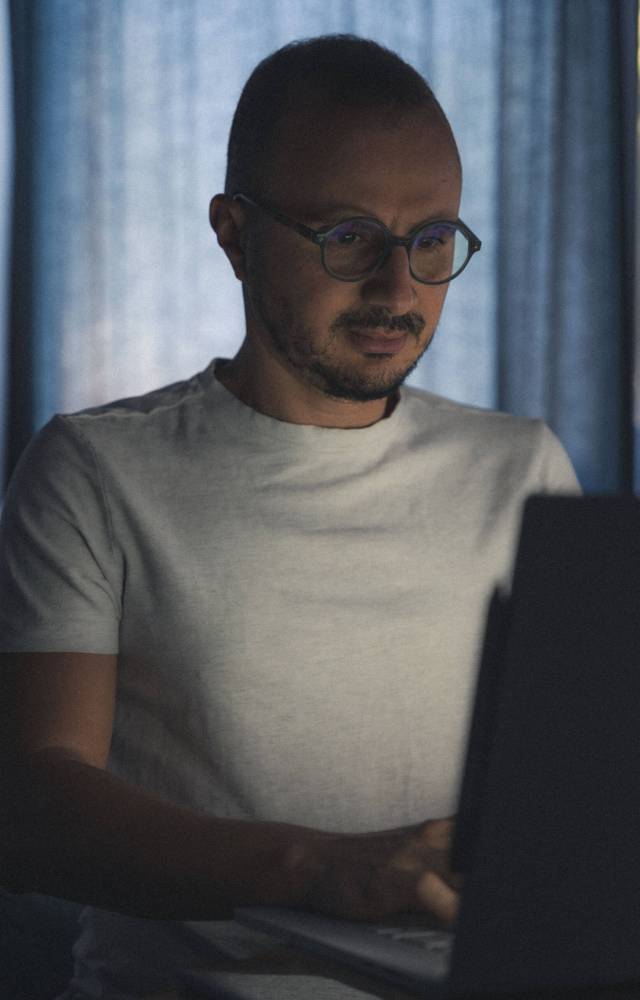 A true
Swiss Army Knife

of all things Digital
Versatile Creativity
I am Raïd Laabi

رائد لعبي
Born and raised in Tangier, Morocco, a multicultural city strongly influenced by French and Spanish heritage in lifestyle, language, and architecture, I was immersed in a rich and vibrant environment that fueled my curiosity and nurtured an appreciation for diversity.
I hold a Master's Degree in Computer Science and Communications from the University Lumière Lyon 2, France, and have a diverse background in the digital industry, gaining hands-on experience in programming, graphic and web design, and agile project management. After embarking on a journey to Australia in 2013, I ventured into entrepreneurship, freelancing on photography and videography projects for emerging brands and artists. Returning to Morocco a year later after over a decade abroad, I shifted my focus to the fields of Industry and Architecture to align with Morocco's rapid economic growth.
Embracing the ever-evolving landscape of the internet, my pioneering spirit drove me to expand my skillset, delving into digital marketing, SEO, and social media. Today, equipped with a wealth of experience from diverse projects for small businesses and corporate clients, I possess all the necessary tools to propel your brand towards the digital success it truly deserves.
Your Go To Partner
You can trust my skills
I have been delivering quality and excellence to high-end clients for 13+ years.
Versatility
A true Swiss Army Knife of all things digital. Highly adaptable to every situation.
Technical
Comprehension
Comprehension of industries, processes, trades, and their unique requirements.
Attention To
Detail
Meticulous, focusing on the finer details to deliver precise and polished visuals
Collaborative
Teamwork
Seamless work with clients and other stakeholders, fostering a collaborative and productive environment.
Multilingual
Proficiency
Fluent in multiple languages, ensuring smooth communication in multinational environments.
Timely
Delivery
Consistently meeting deadlines and delivering results on time
Creative
Problem-Solving
Innovative thinking for common challenges. Unique solutions for complex projects.
Technical
Expertise
In-depth knowledge in various tools, technologies & platforms.
What I Do
Photography, videography and content
crafted with pioneering vision

,
What I Do
Photography, videography and content strategies,

crafted with pioneering vision

, and playful execution.
Get in touch to discuss your project